Rami Malek On How 'Bohemian Rhapsody' Addresses Freddie Mercury's Sexuality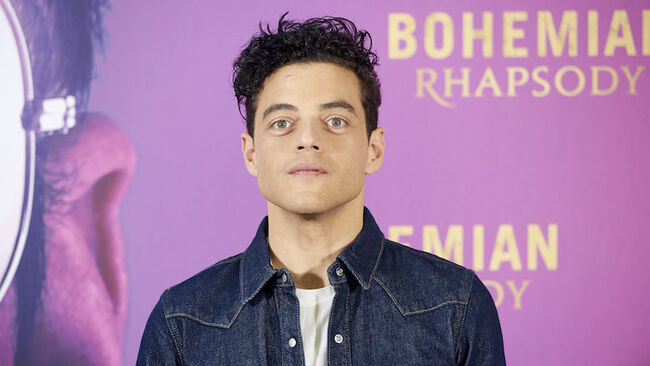 Despite what critics have said, Rami Malek promises Bohemian Rhapsody will do justice to Freddie Mercury's life and sexuality.
Malek, who was picked to portray the Queen frontman in the upcoming biopic, came to the movie's defense when people took offense to the trailer's lack of representing Mercury's bisexuality and how he died from AIDS in 1991. "It's a shame that people are making remarks after a minute teaser where you just wanna see the music," the 37-year-old told Attitude, "It's difficult."
One such detractor to speak against the trailer's depiction of Mercury's illness was producer Bryan Fuller, who accused 20th Century Fox of "hetwashing" the "We Will Rock You" artist in the preview's YouTube summary.
However, Malek says fans needn't be alarmed of how the topic of AIDS is addressed in the project.
"First, let me say that I don't think the film shies away from his sexuality or his all-consuming disease, which is obviously AIDS. I don't know how you could avoid any of that, or if anyone would ever want to," the actor added. "It's a bit absurd that anyone's judging this from a minute trailer."
While the trailer doesn't tick every detail of what caused Mercury's AIDS diagnosis, Malek believes the artist's death should be handled with care. "The film needed to approach it in a delicate manner," he remarked. "You can't shy away from it. It was an important moment to have in the film, one that ultimately is very sad but also empowering in a way."
"This pandemic is still very much a horrific threat to so many people in the world," he continued. "It exists as a reality for so many that I think it would be a shame not to address it."
Bohemian Rhapsody releases November 2.